With the increasing demand to retain and preserve our architectural heritage, an increasing number of projects require extensive Temporary Works in addition to the retention of just the structures facade.
Central London projects frequently require construction support or temporary works in the form of structural shoring and jacking, whether to protect the integrity of the building, or to uphold that adjacent.
How We Can Help You With Those Tricky Party Wall Awards…
Detailed and sometimes quite onerous Party Wall Awards, in some cases having exceeded 46 in number, require the input of our structural engineers. Construction support and temporary work is very much a specialist trade requiring exceptional design experience coupled with an eye for vision and innovation.
Structural steel, scaffolding and combinations of proprietary lightweight pre-formed sections are frequently employed during temporary support projects; in some circumstances, these are even combined to develop hybrid solutions.
Props and Shores…
Temporary Works can take the form of Raking Props, Flying Shores, Diagonal Struts, Dead Shores, Wailings, King Post Walls and Sheet Piling. The two most regularly used methods of shoring in construction support, being Raking Props to laterally support a single wall, or Flying Shores to provide support to a number of party walls when the central structure is removed. The third, dead shoring, offers simple vertical support.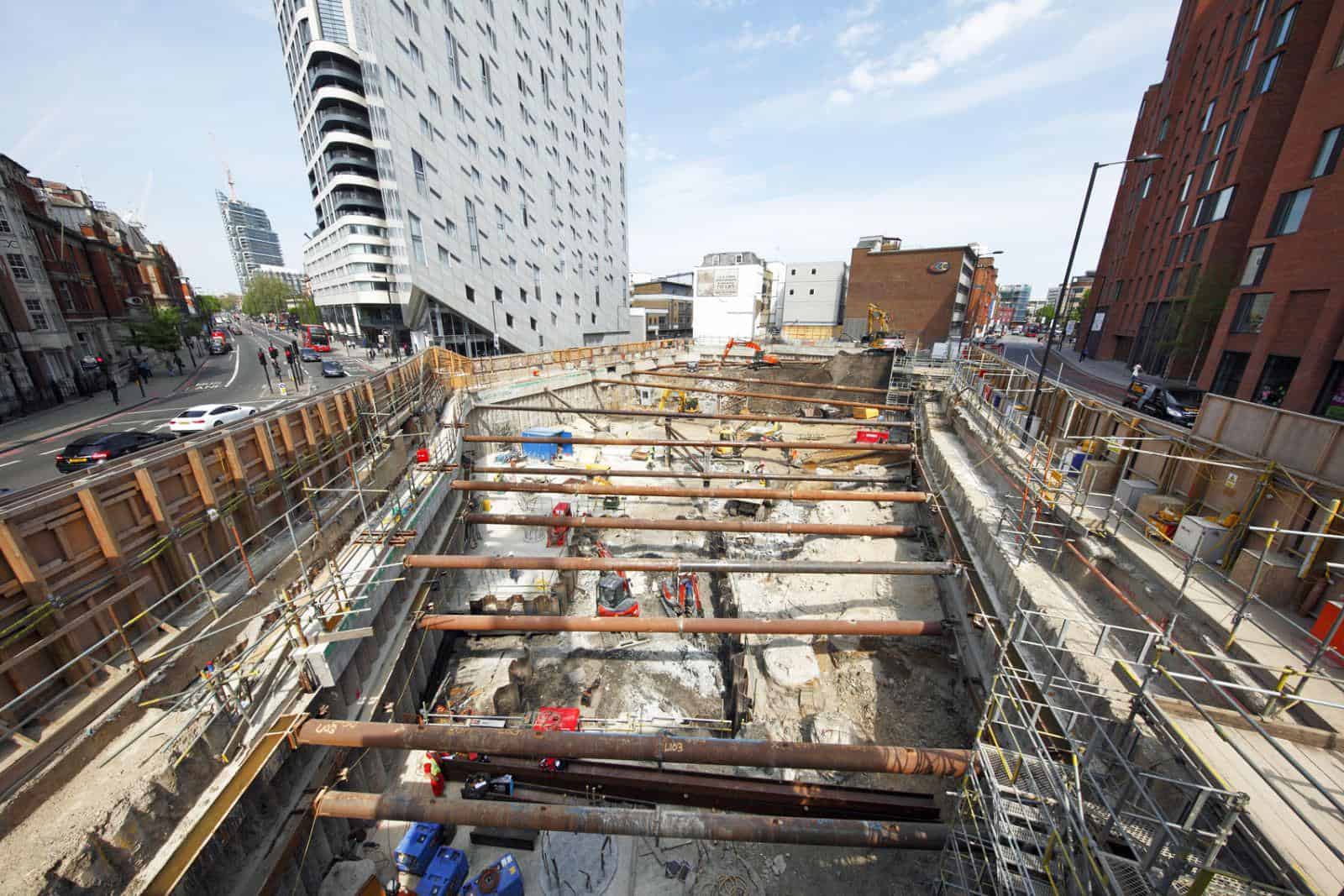 Our demolition company are expertly conversant with the problems associated with party wall and basement support works, and are frequently employed by architects, engineers and construction companies to carry out preliminary exploratory works, totally independent of our demolition contracts.
The manufacture of steelwork for all but the largest structure is undertaken in our own workshops. This enables us to respond quickly to any urgent site demand or unexpected situations.
Our demolition company has offices in Essex and central London for easy access to both, and Group offices in East London, West London, Canterbury, Birmingham, Bristol, Leicester and Newcastle providing bases further afield, as emergency projects demand.
We've Got It Covered…
Carrying up to £20 million PI on all temporary works design, our pre-construction team can provide detailed guidance, advice and demolition services on the most suitable method of supporting your structure.