We've Been Doing This for a Long Time!  Today, John F Hunt comprises a multi-dimensional group of 21 companies and divisions focused on the construction industry, either through our specialist engineering services or our plant hire businesses. The whole Group works on the same principles. We are committed to delivering professional services, on time and to budget, building strong relationships with clients, minimising our potential work impacts on the environment and trying to create cleaner, sustainable energy solutions on our journey to zero carbon. 
See our Group Activities! 
1930
The name John F Hunt was first established in the 1930's by John Hall's Great Grandfather, for his blacksmiths business in Diss Street, Hackney. As fabricators and engineers, the company grew successfully until the early 1980's when recession took its toll.
1982
John F Hunt Demolition
Formed by John Hall, focusing on Demolition & Industrial Dismantling.  Since the late 1980's the company's rapid growth led it to become one of the leading demolition contractors in the UK today.
1986
John F Hunt Plant Hire
Supplying heavy machinery and equipment to the construction industry and provide major support to the Demolition company.
1992
Mardyke Valley Golf Club
An impressive 6,201 yard, 18 hole parkland golf course created with some of the most challenging holes in Essex, which continues to test players at every level, all year round…a slight diversification from the construction industry!
1994
John F Hunt Hire Centres
Providing a service to the building industry and to support the Demolition company, supplying a vast range of medium plant & tools, from three well stocked depots located in Essex and London.
John F Hunt Hammer Division
Focuses on the hire, sale, service, and repair of excavator mounted hydraulic breakers, demolition work tools and attachments and are a leading UK dealer for Rammer products.
1998
John F Hunt Power
Serving the Construction, Event and Utilities market. It offers nationwide coverage for the hire, sale and installation of silent power generators, LED Lighting Towers and distribution equipment, with fuel management and GreenD+ HVO fuel options.
2000
Putney and Wood Stonemasons
An alliance with John F Hunt Demolition was formed. The partnering led to many Portland Stone salvage projects prior to demolition and subsequent reinstatement on new builds in Central London.
2001
John F Hunt Concrete Cutting Division
Supplying an environmentally sensitive alternative to traditional demolition techniques in the form of concrete cutting, diamond drilling and sawing, to both the construction industry and John F Hunt projects.
2002
Thameside Lifting
Offering a fully inclusive service for all traditional and complex lifting equipment, from design and supply, to repair, servicing and testing of all forms of lifting and material handling for customers and John F Hunt projects.
2003
John F Hunt Environmental Division
Responsible for both licensable and non-licensable asbestos removal and disposal throughout the UK, for which John F Hunt Limited holds the 3 year license issued by the H.S.E.
2011
John F Hunt Remediation
Addressing the decontamination of land and water returning contaminated brownfield and industrial usage sites back into profitable assets.
2012
Ace Consultants
Providing services covering all aspects of Health and Safety in the work place, with UKAS accredited laboratories for the analysis and testing of asbestos fibres.
2015
Civil Engineering
Activities expanded to include specialist civil engineering, taking complex projects from enabling, through to the completion of basements and super structures.
2017
Techvertu
A full-service technological company to support the group's day to day communication and IT requirements, managing over 600 users nationwide. Its external client portfolio ranges from the construction sector to retail, education and hospitality.
BD Nuclear
Carrying out decommissioning at Nuclear sites across the UK via bespoke, robotic size reduction and shaving techniques.
John F Hunt Industrial Division
Offering specialist advice on the decommissioning and dismantling of manufacturing facilities, mills, pharmaceutical refineries, power, Petro-chemical and process plants.
John F Hunt Limited
John F Hunt Demolition changed its name to John F Hunt Limited incorporating Demolition, Civil Engineering, Asbestos Removal and Concrete Cutting.
2018
Structural Engineering
Adding to John F Hunt Limited's specialities. The creation of custom-made formwork for the specific, technical and logistical needs of complex construction, offering the most efficient and cost-effective value engineered solutions.
Thameside Supplies
Distributors of site supplies, PPE and corporate workwear, both plain and branded to all sectors of Industry.
2019
John F Hunt Water Tech
Focusing on water pollution control issues, engineers and chemists providing specialist advice and support to construction and industrial clients.
John F Hunt Regeneration
With the support of its in-house Remediation, Industrial and Water Technologies Divisions, John F Hunt Regeneration Ltd turn brownfield and contaminated sites into profitable assets.
2021
Pumping Solutions
Providing specialist pumping solutions across the Industrial, Construction, Utilities, Marine and Environmental sectors, offering hire, sales and repairs services.
2022
Morris Machinery
Our range of generators, welder generators, pressure washers and pumps are designed and built for a range of applications from construction, rail and mining to events, sport and film.
2023
RKD Consultants Ltd
Specialists in the complex engineered design of temporary and permanent works. RKD embraces all geotechnical and structural elements to sustain the demand for below-ground basement extensions and structural projects, which require calculated analysis and unquestionable support.
Founder and Chairman, John Hall, has developed and grown the John F Hunt Group, since its inception in 1982. Under his governance, he has built an exceptional team of Board Directors and key personnel, ensuring the right people, with the right qualifications and experience are in the right jobs, guaranteeing peak operational performance and therefore safeguarding the Group's financial stability.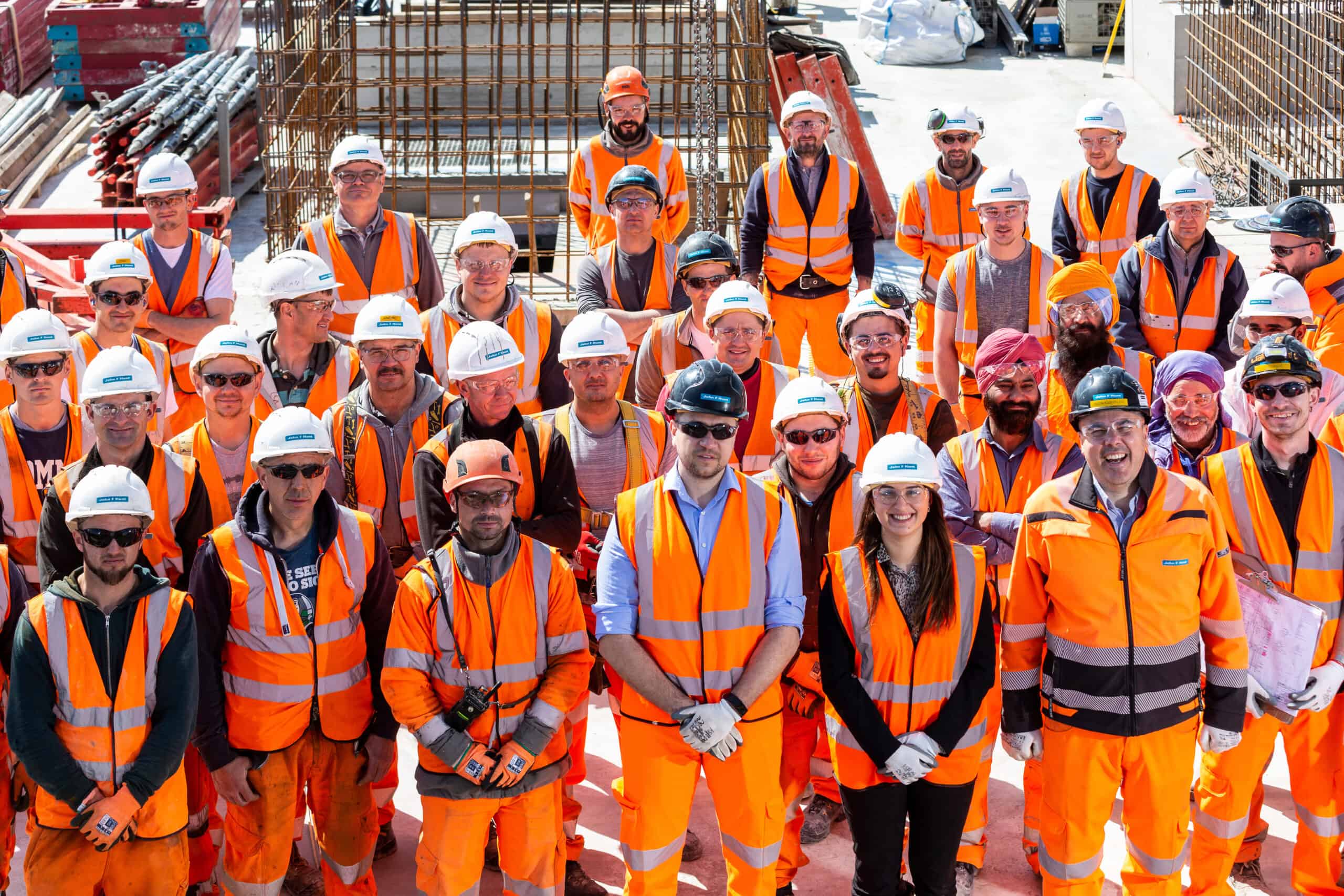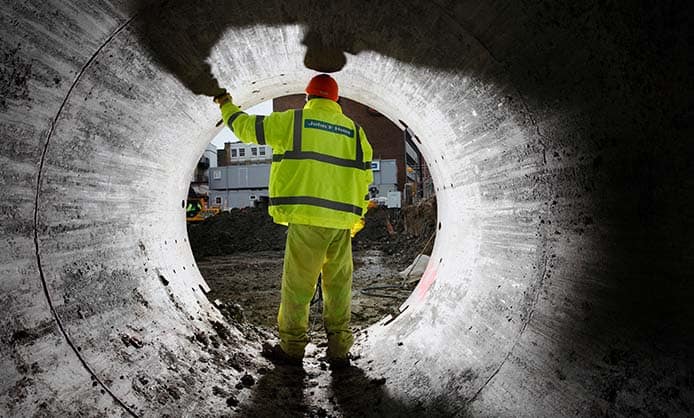 "a willingness to give your time and energy to something that you believe in"…
John F Hunt has had the privilege of working with some of the foremost construction companies in the UK and is proud that such a high percentage of its work is repeat business, achieved through their confidence in us.
We try to be the very best that we can be, to listen to our clients, customers, suppliers and employees, understanding their needs, creating strong relationships built on trust, treating everyone fairly and with respect.
We are focused on sustainable solutions, considerate and protective to the environment, determined to hit our carbon zero target and uncompromising in maintaining the highest of safety standards.
Accreditations and Awards
John F Hunt Group have been rewarded over the years for their exceptional standards of performance, safety, environmental management and innovation. We are proud of our outstanding reputation which has been recognised through external awards, certifications and accreditations from clients and associations over the past 40 years.
To demonstrate the Group's commitment to maintaining these high levels of performance and quality, we are accredited to many professional bodies. Here are just a few…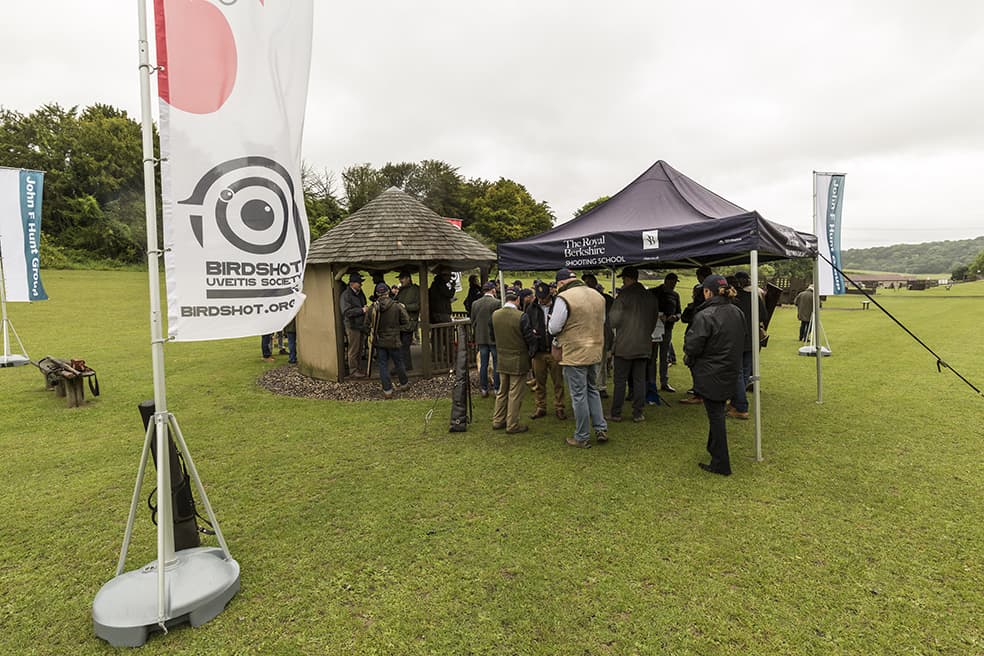 Birdshot, which gets its name from spots that develop on the retina in the same pattern as when lead pellets are fired from a shotgun; is a rare and potentially blinding disease, for which there is currently no cure.
We raise money for ongoing research, for the creation of the National Birdshot Database and a Bio-bank resource project, helping to give hope to those who are losing their sight. If you would like to know more about Birdshot, know someone who may have it, or would like to donate, please follow the link to the Birdshot website.
Meningitis is the inflammation of the membranes that surround and protect the brain and spinal cord and can be caused by different organisms, including bacteria and viruses.  Meningitis affects people of all ages.
Ben Williams – Managing Director of John F Hunt Remediation raises funds for research into Meningitis after his 8 year old son, Harry died suddenly after contracting the virus, even following immunisations to protect against all strains.
Our Companies and Divisions
Grays
London Road
Grays
Essex
RM20 4DB
John F Hunt Limited
John F Hunt Regeneration
John F Hunt Power
John F Hunt Fuels
John F Hunt Concrete Cutting
John F Hunt Hire Centres
John F Hunt Plant Hire
Thameside Lifting
Thameside Supplies
Asbestos Consultants Europe (ACE)
TechVertu
London
3rd Floor
New Penderel House
283 – 288 High Holborn
London
WC1V 7HP
John F Hunt Limited
RKD Consultants
TechVertu
Unit 2k St Mark's Industrial Estate
439 North Woolwich Road
London
E16 2BS
Atlas Works
Coronation Road
London
NW10 7PG
The Granary (ground floor)
80 Abbey Road
Barking
IG11 7BT
South Ockendon
Hill Farm
South Road
South Ockendon
Essex
RM15 6RR
John F Hunt Plant Hire
Mardyke Valley
Canterbury
Canterbury Innovation Centre
University Road
Canterbury
Kent
CT2 7FG
John F Hunt Regeneration
TechVertu
Chessington
Trident Court
1 Oakcroft Road
Chessington
KT9 1BD
Halesowen
Fairfield Road
Halesowen
West Midlands
B62 9JL
John F Hunt Regeneration
John F Hunt Power
John F Hunt Fuels
John F Hunt Concrete Cutting
Asbestos Consultants Europe (ACE)
Bristol
Bradley Road
Portbury
Bristol
BS20 7NZ
John F Hunt Power
John F Hunt Fuel
John F Hunt Regeneration
Borough Park
Romney Avenue
Bristol
BS7 9ST
Asbestos Consultants Europe (ACE)
Shrewsbury
Unit 7F
Centurion Park
Shrewsbury
SY1 4EH
Ellsmere Port
Unit 3 Newport Business Park
Ellsmere Port
Cheshire
CH65 4LZ
John F Hunt Regeneration
John F Hunt Water Technology
John F Hunt Pumping
Scotland
Nasmyth Square
Livingston
West Lothian
EH54 5GG
John F Hunt Concrete Cutting
John F Hunt Power
BD Nuclear
Market Harborough
Wellington Way
Airfield Business Park
Leicester Road
Market Harborough
LE16 7WB
Tyne & Wear
Portobello Trading Estate
Shadon Way
Birtley
Chester-Le-Street
DH3 2RN
John F Hunt Regeneration
John F Hunt Power
John F Hunt Concrete Cutting
BD Nuclear
Station Lane
Birtley
Gateshead
Tyne & Wear
DH2 1AJ
Asbestos Consultants Europe (ACE) 
Truro
Wheal Jane
Baldhu
Truro, Cornwall
TR3 6EE
John F Hunt Water Technology
Portsmouth
Unit 1&2 Oyster Estate
Jackson Close 
Farlington
Portsmouth
Hampshire
PO6 1QN