Our work creates meaningful value for our clients and customers, our businesses, our people and our surroundings. We are inclusive and encourage a culture where everyone belongs. We are driven. We believe in new ideas and strive for innovation through our remarkable workforce, with constant learning, training and research informing us, and technology supporting us.
Our corporate governance is strong, ensuring processes, laws and guidelines that inform John F Hunt's operations and controls are adhered to, whilst considering the rights and impacts on the environment and those within the Group. See our commitments below.
Health, Safety and Wellbeing
Procurement, Supply Chain and Ethical Trading
Equality, Diversity, Anti-Slavery and Trafficing
Struggling to interpret these numbers? Click here for help.
Why might some gender pay gap data be incorrect? Click here for more info.
John F Hunt put time and effort into research and development, to life-cycle thinking, and embed sustainability into our work plans, methodologies and procurement strategies, to achieve a balance between environmental, technological, economic and social objectives.
Efficient use of resources and the close monitoring of energy, air quality, water, emissions and our carbon levels are carried out throughout every company within the Group and on every one of our projects throughout the country.
Our goal is to achieve zero carbon by 2050, through developing more efficient technologies, recycling and waste minimalization, monitored through the use of our digital SMARTWaste tool. We maximise secondary material use, lessening the demand on primary resources, so producing an increase in efficiency and improving project costs. See 'Our Journey to Zero'.
Innovation is essential for the development of our business and for creating maintainable solutions, our aim being to encourage resolutions that balance economic, environmental and social issues. This also creates added value for our clients, employees, subcontractors and the community in which we work.
We have memberships with Supply Chain Sustainability School, UK Green Building Council and SME Climate Hub and are active in many initiatives such as:
| | |
| --- | --- |
| •          GreenD+ HVO Fuel | •          BIM and Carbon Modelling |
| •          Low Carbon Concrete use | •          Envirohoard – Carbon Neutral Hoarding |
| •          Electric / Hybrid Excavators | •          Recycled Steel |
| •          Site renewable energy | •          Paperless construction – Digital IMS |
Corporate Social Responsibility
We endeavour to enhance client loyalty, strengthen supplier and sub-contractor relationships and develop stronger community links. We are a socially, economically and environmentally responsible Group, aiming to be good corporate citizens in all our business activities.
We accept responsibility for minimising the impacts of our works on all stakeholders by ensuring we operate in accordance with ethical, professional, and legal requirements.
We acknowledge our responsibilities to future generations and will endeavour to take all reasonable steps to manage our operations in accordance with our Environmental Management Policy. This involves taking an active approach to make sure our work causes the minimum of disruption to our neighbours and their communities.
We also aim to make a positive contribution, by becoming involved with community initiatives and schemes with a view to promoting and enhancing good community relations.
We believe that Quality is about exceeding expectations by delivering reliable, high-quality, cost-effective products and services within agreed time frames…and then going just that bit further.
To achieve this, we have implemented ISO 9001 Quality, ISO 14001 Environmental and ISO 45001 Health and Safety Management Systems. These are monitored through our internal audit programme and by our external UKAS accredited assessment body NQA Global Quality Assurance.
Business Continuity Plan
If the worst happens…
This plan is to assure our clients that we can continue the Management of their projects and restore critical commercial activities in the event of a significant business disruption caused by factors beyond our control.  It covers all potential adverse impacts affecting the Group and prepares the business with comprehensive strategies for avoiding or coping with them.
Our Business Impact Analysis (BIA) identifies the role of key personnel and services necessary to immediately support our business-critical functions. Our planning is robust and designed to give you, our Clients, peace of mind during any unforeseen events.
HEALTH, SAFETY AND WELLBEING
The number one priority for John F Hunt, is ensuring everyone who comes in contact with any of our business operations, returns home safe and healthy at the end of every day.
The implementation of our ISO 45001 Health and Safety Management Systems are designed to plan, monitor and co-ordinate health and safety, including identifying and eliminating or controlling foreseeable risks and ensuring that all staff and subcontractors carry out their duties in accordingly.
We recognise that our employees are our most valuable resource and are committed to safeguarding their welfare, by ensuring a healthy and happy working environment.
Occupational & Mental Health is a large part of this, and we are proud of the fact that many of our staff remain with us for well over 20 years, feeling a valued member of our team, and contributing to our progress and continuing success.
Our Occupational Health Management program provides medical checks, mental wellbeing and fitness to work assessments, lifestyle examinations and the highest levels of drugs and alcohol testing.
Along with the use of materials we have strict policies regarding the operation of tools, plant, equipment and Personal Protection Equipment (PPE). The implementation of safety initiatives across the Group, reward employees who spot a potential danger or a safety risk, through schemes such as the 'Hazard Spotter Initiative'.
Community Relationships and their wellbeing can sometimes be affected by some of our work activities and the choices we make.  It is our responsibility to handle these situations with sensitivity, by listening, engaging and rectifying wherever we can, so as not to interrupt daily life and cause stress.
We have been part of the Considerate Constructors and Considerate Contractor Schemes for many years now, during which time we have won many awards for our efforts towards the community in which we work.
John F Hunt have invested heavily in staff training, encouraging all our employees to seek professional qualifications and expand their knowledge, providing the businesses with new skills to support growth and further develop client relationships.
The Group has a commitment to the training of young people entering the industry, as they are the future of construction. This is achieved through apprenticeship and work experience projects for school leavers.
John F Hunt is extremely proud to host trainees for work placements, providing a 6-week construction sector-based work academy, focusing on pre-employment training, work experience placement and a guaranteed job interview – helping to get young people working in the Construction Industry.
PROCUREMENT, SUPPLY CHAIN AND ETHICAL TRADING
John F Hunt recognise the importance of responsible procurement and supply chain management. We believe this is best achieved by developing partnerships with our suppliers and promoting equal competition, resulting in cost effective solutions, which we can pass onto our clients and customers.
We aim to ensure integrity in all business transactions. To be open and fair in all communications and dealings with business partners and those affected by our supply chain activities, whilst achieving responsible purchasing practices that align with our Corporate Social Responsibility commitments.
Procurement of all goods is controlled through both internal and external audits across the Group, and we encourage the use of local goods, services, recruitment, and materials, which reduces our transport, emissions and carbon impact, whilst maximising the benefits to the community.
John F Hunt recognise that strong bonds with supply chain partners lead to successful working relationships, and an important part of this is prompt, transparent and fair payment.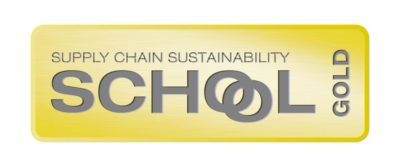 EQUALITY, DIVERSITY, EQUAL OPPORTUNITY & ANTI-SLAVERY
John F Hunt is committed to supporting, developing, and promoting diversity and equality in all our businesses, establishing an inclusive culture, free from discrimination, based on fairness, dignity and respect.
We support staff from all backgrounds, by providing equal opportunities through access to facilities, personal and career development prospects. Employment is on an equal basis, regardless of race, origin, disability, age, gender, sexual orientation, or religion and absolutely no type of harassment or discrimination is tolerated.
We have created a learning culture, so our people are equipped with the skills and knowledge to maximise business effectiveness and realise their potential, while contributing to the development of the business and the achievement of its objectives.
Modern Slavery & Human Trafficking
The John F Hunt Group has a zero-tolerance to modern slavery and human trafficking. We enforce rigorous systems and controls to ensure neither activities are taking place in our own businesses or in any of our supply chains.
Please click here to see further details of our control mechanism to ensure modern slavery and human trafficking are not taking place within the John F Hunt Group.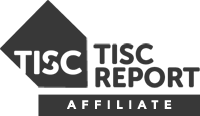 COMMUNICATION, I.T. AND DATA PROTECTION
Our I.T systems, data protection and cyber security are managed in-house by TechVertu, the group's I.T. and Communications company.
With Cyber Security certification and accreditation to ISO 9001 and ISO 27001, the company are also partnered with the UK government backed Cyber Essentials scheme, Microsoft Silver Partner, Cisco Partner, Google, Dell, IBM, HP, Ring Central, UK Fast, Paperless, Acronis, Veeam ProPartner, Eset and Vonage.
Upon completion of any large or sensitive project, the I.T. exit strategy of information held on Autodesk, Office365, Primavera P6, ProjectWise or similar programmes is deleted from the cloud by TechVertu's I.T. Manager in conjunction with the clients IT Manager, upon notification of contract termination.
The John F Hunt Group and its Board of Directors are committed to upholding the highest standards of integrity and conduct across our businesses and through our employees and supply chain.
Strong and focused governance helps us to conduct our business responsibly, openly and with honesty in accordance with the legal requirements and regulations by which John F Hunt's business activities operate.