Construction Support Works
With ever more complex demolition, basement and concrete frame projects, together with an increasing demand to retain and preserve our architectural heritage, many of our jobs require extensive enabling and temporary works in addition to the retention of the structure's facade.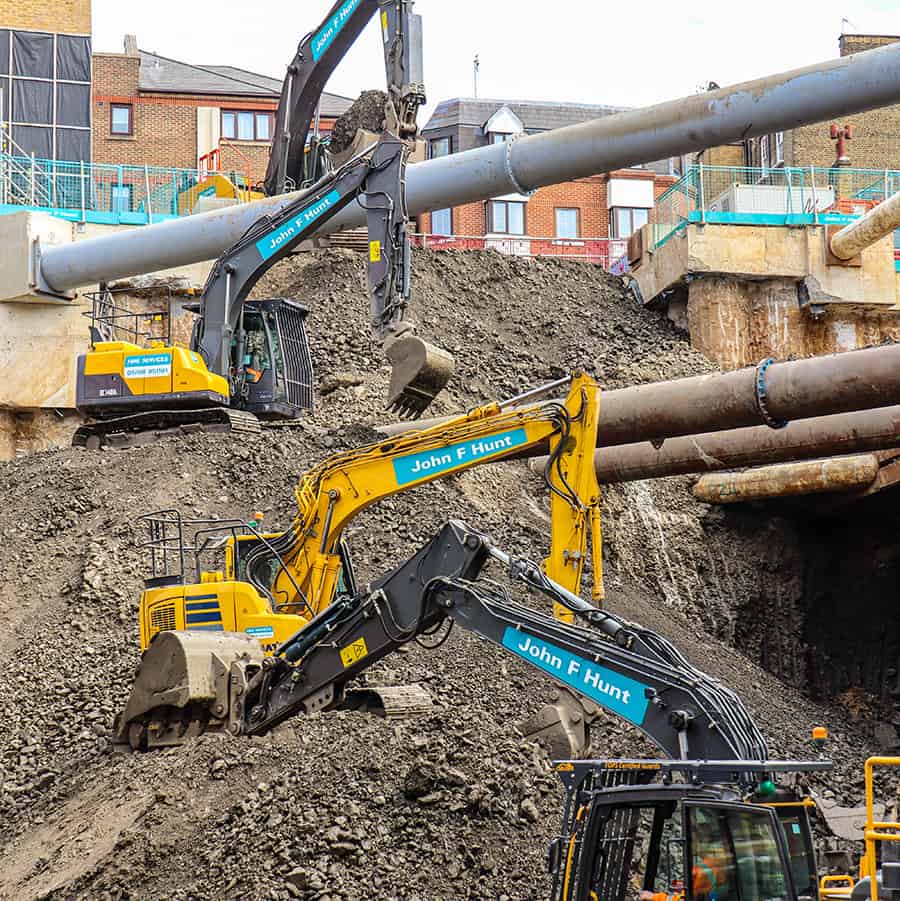 Our Central London projects frequently need structural shoring and jacking, to protect the integrity of the building, or that of adjacent properties, so we are well known for being expertly conversant with problems associated with party wall and basement support works.
This is very much our specialist trade, requiring exceptional design experience coupled with an eye for vision and innovation. Our in-house structural engineering team incorporate these skills within each technical design and have many challenging Party Wall Awards to their credit.
Engagement with our Compliance Team on HSQE matters guarantees safe systems of works, identification and risk control, ensuring the best possible resolution is achieved on every project without fail.

temporary support
services
Party Wall Support and Advice
Temporary Works Design and Installation
The ground upon which any development project is constructed, needs first class site preparation to ensure its long-term success. Therefore, our teams planning and choice of the correct enabling packages for your project, are crucial. 
The range of 'Enabling' activities are vast and may vary from early-stage pre-construction investigation, through to a complete 'Brownfield' remediation package. With over 40 years of time served practical experience in groundworks and civil engineering, our exceptional teams on site collaborate with you every step of the way.
With our own fleets of fully maintained heavy plant, tools, equipment and delivery vehicles, we are able to mobilise quickly and efficiently without having to rely on companies outside of the John F Hunt Group.
Our aim is for the safe, smooth transition to the next phase of planned development, without local businesses and residents being impacted by our works.
Utility Service Diversions and Terminations
Reinstatement of Party Walls
Tower Crane Base Construction
Traffic Access and Egress Routes
Site Security, Hoardings, Fencing and Signage
Ecological and Geotechnical Support
John F Hunt Group - London Road, Grays, Essex, RM20 4DB
Tel: +44 (0)1375 366 700
Email: John F Hunt Info