Client : ISG
Value : £1 M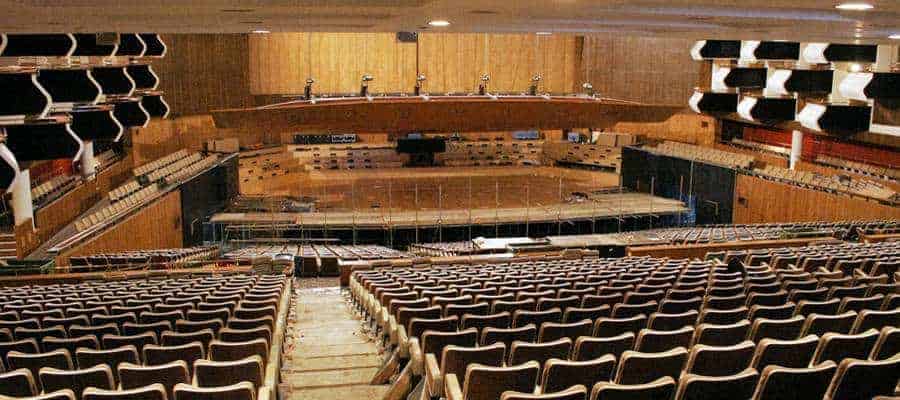 Overview

The Grade I listed Royal Festival Hall was built on the South Bank of the Thames in 1951 for the Festival of Britain. It was the subject of a major but sensitive £91m restoration under the guidance of English Heritage.
Scope of Works
Controlled and selected demolition for the refurbishment of the Hall. Every stage of the project had to be carefully planned as not to disturb the retained listed structure.
A comprehensive scaffold was designed in the auditorium, which was to provide a working platform for the wave ceiling removal and installation. This was also designed to aid the removal of the concrete planks which made up the auditorium floor.
The John F Hunt Concrete Cutting removed the entire reinforced concrete stage and auditorium floor areas using Brokk 180's equipped with hydraulic breakers and concrete cracking attachments.
Powered by 3-phase electricity, these compact tracked units from Sweden were completely fume free and hence ideal for continuous operation in such a confined area.
A wide variety of other work was undertaken in many different areas, including the use of floor and tack sawing machinery.
A massive 2.2m blade was used to cut openings through the 1m thick basement floor slab as part of a new drainage system.
Six staircases were removed robotically and openings were created for the lift shafts.
Comments
In line with the sensitive nature of the project, John F Hunt passed all the water they required for operation, through a filtration system prior to disposal, thus minimising the amount used.
By the end of the overall project, John F Hunt carried out Concrete Drilling and Sawing works on behalf of 5 diferent teams of contractors, culminating in an extremely successful contract, delivered on time and within budget.