Pre Construction Services & Advice
At John F Hunt we understand that a key element to the success of your development, is early engagement. It is also where the majority of all cost savings will occur, ensuring your project remains financially solvent.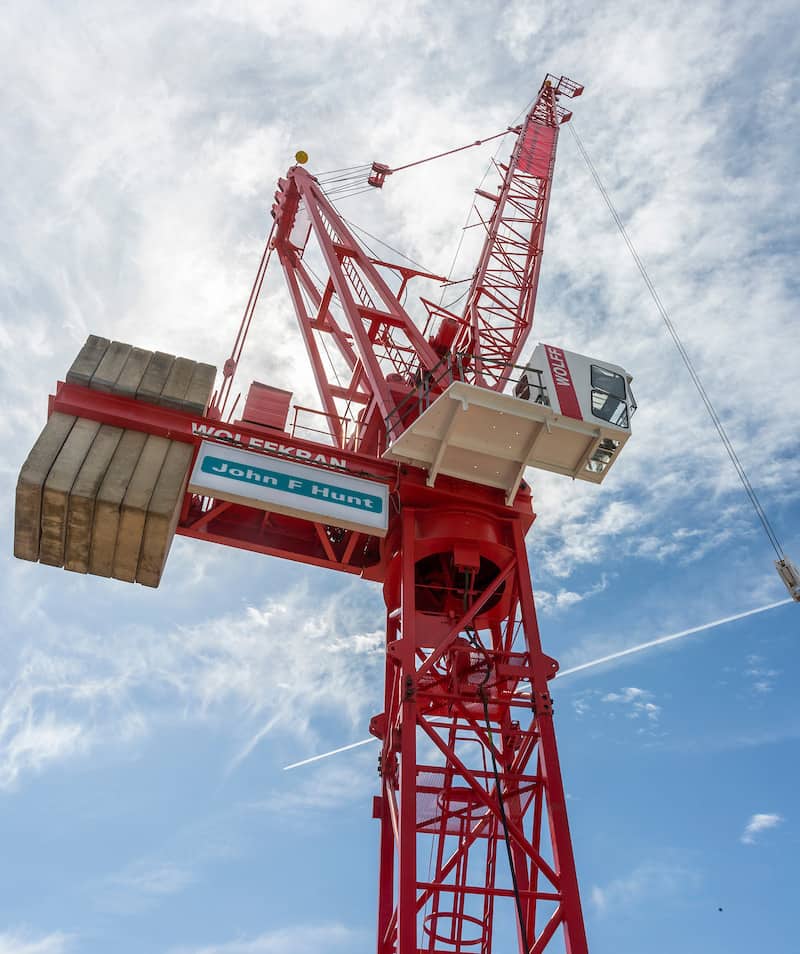 We help you to improve value and reduce risk, by providing early joined up advice on all pre-construction activities, from commercial management, methodology and programming to design and stakeholder management. 
A full understanding of the project, its practicalities, safe solutions and shared information, lead to a fully collaborative approach, innovative ideas and a successful outcome. Use of virtual reality, BIM and 3D visualisation promotes this, allowing us to demonstrate our proposed designs and programming clearly to you and your stakeholders.
It is also essential at this stage that actions are taken for addressing overall carbon reduction measures, as this is when the influence on any project is at its greatest.
With such extensive specialist businesses within the John F Hunt Group, we facilitate a universal approach to early planning, by calling upon their expertise to dovetail programming therefore maximising efficiency. Our pre-construction services, give clarity to our commitments and really is the project game changer for you.

Pre-demolition and pre-refurbishment audits provide clients with independent advice about the products and materials that can be reused or recycled prior to demolition or major refurbishment. The client can then use this report to set targets and objectives within the demolition or refurbishment tender documents to ensure best practice in resource efficiency is adopted by the appointed contractor.
Pre-demolition audits are recommended by The Institute of Civil Engineers (The ICE Demolition Protocol) and can be requested for planning requirements. They are designed to highlight the potential for maximum material recovery through demolition and provide a bill of quantities of tonnages that will arise. A report will be produced detailing materials arisings as well as a list of suggested actions to be undertaken so that maximum material recovery is achieved.
The report includes information on the following:
The potential for maximum material recovery through demolition
A Demolition bill of quantities, which identifies tonnages and potential applications of materials arising from demolition.
A set of recommendations for material segregation, considering the potential impact of contamination and the cost benefits for recovery and reclamation.
Plans for Local Authority approval to de-risk projects
Construction and demolition feasibility appraisals
Comprehensive risk and opportunity reviews
Pre-Commencement Planning Conditions
Party wall awards and oversailing licences
Specific sequencing and programming packages
Inhouse Asbestos Refurbishment & Demolition Surveys (RDS)
Early budget advice, market analysis and in-depth cost plans
Engineered solutions to complex schemes
Approvals via Local Authorities / TFL / NWR / LUL / Statutory Service Providers
Optimum BREEAM and LEED environmental ratings
Logistical planning and carbon mapping minimising vehicle movements and pollution
Ecology, Biodiversity and Wildlife Surveys
John F Hunt Group support – Concrete Cutting / Asbestos Removal/ Power / Regeneration / Industrial/ Water Tech/ Nuclear Decommissioning/ Heavy Plant / Tools and Equipment
John F Hunt Group - London Road, Grays, Essex, RM20 4DB
Tel: +44 (0)1375 366 700
Email: John F Hunt Info