Power
Investment and focus on efficient Stage V diesel engine technologies and the use of GreenD+ HVO fuel management, reduces CO2, NOx and local emissions by up to 90%; helping you to meet your project needs, by lowering your impact on the environment, for a greener future.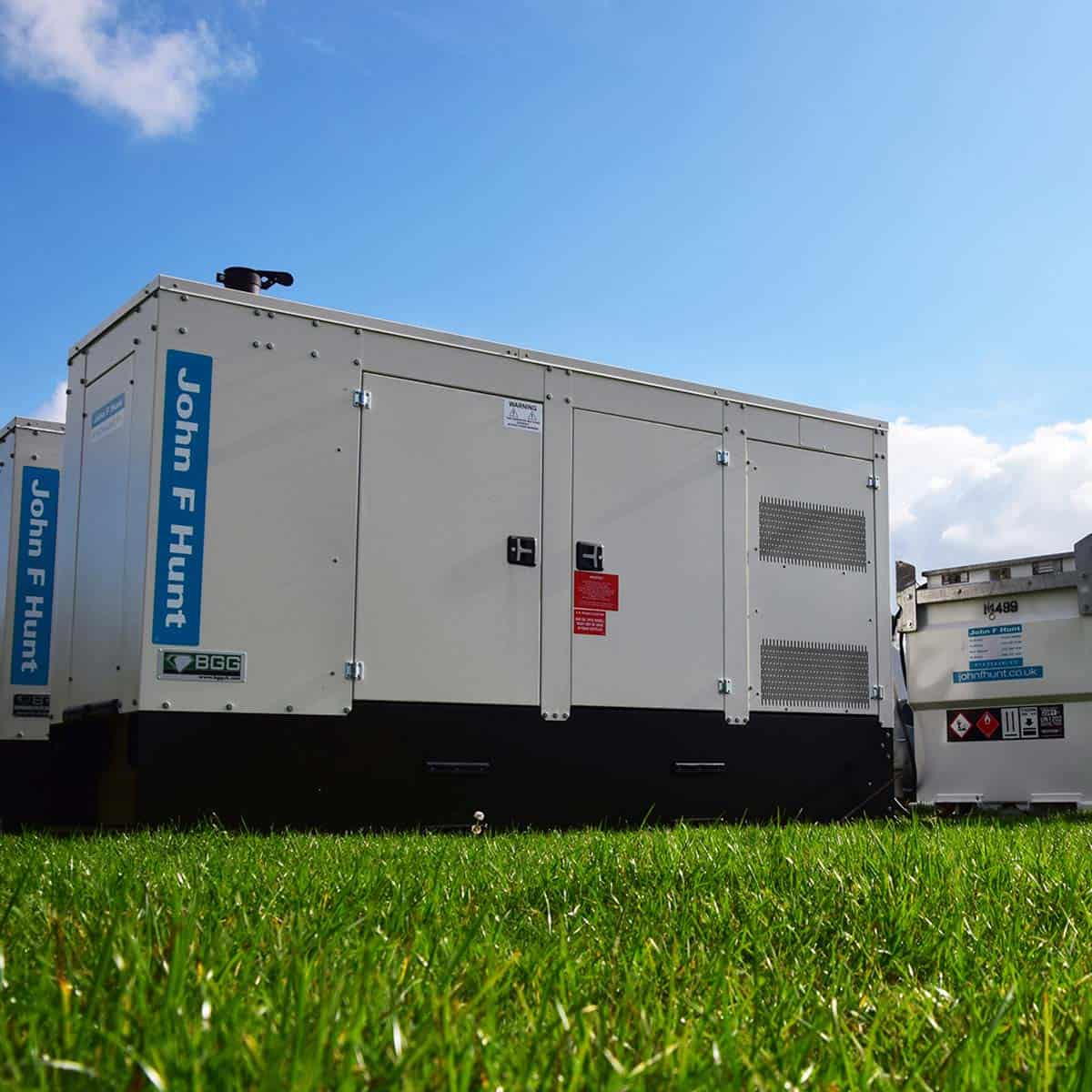 Clean powerful silent efficient
Our powerful, portable generating equipment forms the most contemporary fleet available in the UK, with focus on fuel saving, emissions control and acoustic performance.
Whether you need generators for emergency power or long-term hire, we will help you figure out exactly what best suits your requirements and offer you a complete package, together with all the ancillary equipment including fuel tanks, cables, ramps, lighting & secure units.
Eco-friendly LED Lighting Towers are ideal for events, construction sites and industry projects, being designed to offer great visibility from a portable unit. Our range of silent generators have been built to a very high specification and are the perfect choice for remote film productions or outdoor broadcasts.
Our rental service is cost-effective, with a planned maintenance programme, fuel management option and 24-hour emergency cover, all provided by a team of highly qualified engineers, so your project runs smoothly. One less thing to worry about.
Trailer Mounted Generators
Fuel Saving and Carbon Reduction
Transport and Emergency Response
South West Depot - Bristol
North East Depot - Birtley
Portobello Trading Estate
Shadon Way
Birtley
Chester-Le-Street
DH3 2RN
0191 4111 200
Midlands Depot - Halesowen
Livingston
Nasmyth Square
Livingston
West Lothian
EH54 5GG
01506 353399
John F Hunt Group - London Road, Grays, Essex, RM20 4DB
Tel: +44 (0)1375 366 700
Email: John F Hunt Info