Nuclear Decommissioning
Carrying out the size reduction of polluted metal components and concrete structures, using specialised 'tailor made' cutting equipment.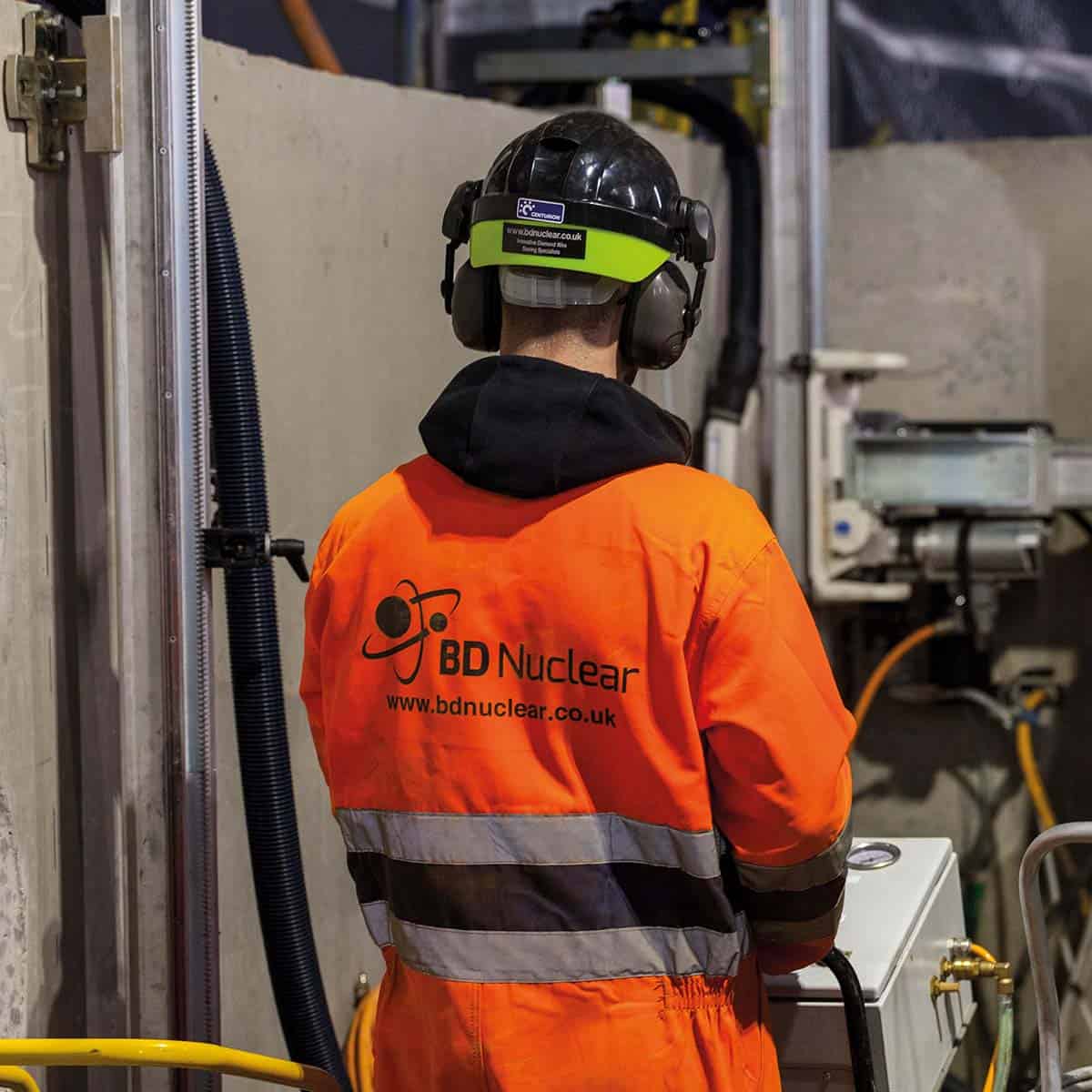 metal & concrete size reduction
Using remote and semi remote equipment, both metal and concrete structures are cut with diamond wire to reduce their size to your specifications, with virtually unlimited capacity. 
The unique pulley systems, operated by our specialists, utilises diamond wire, moving at a precise speed and a specific pressure, to enable a fast, clean cut.
Bespoke, innovative equipment is designed in-house in collaboration with specialist suppliers, for projects in the nuclear industry. This involves the use of the latest technology and advanced equipment to maximise output.
Over 1 million operational man hours within the nuclear environment have been undertaken, so whatever your requirements, we understand the industry, as well as the capabilities of our equipment, so you are in safe hands.
Bespoke Metal Cutting Systems
Bespoke Concrete Cutting Systems
Surface Removal – Shaving
Surface Removal – Scabbling
John F Hunt Group - London Road, Grays, Essex, RM20 4DB
Tel: +44 (0)1375 366 700
Email: John F Hunt Info