Client : Cleshar Contract Services Group
Value : £46,000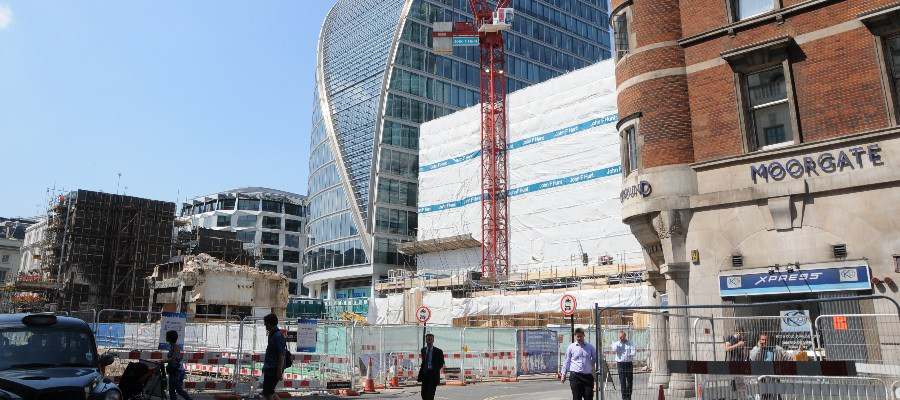 Overview

Moorgate Underground Station in London has some 100,000 passengers passing through the building daily. Any works carried out on the escalator inclines whilst the station is operational, require thorough risk assessments and a high standard of site management.
Scope of Works
On behalf of the client, CCS Rail Group Limited, the main contractor Trans4M/Metronet employed our Concrete Cutting Division to undertake the removal of a large concrete support structure housing a redundant escalator installation.
The project entailed the removal of 250m³ of concrete in a controlled and silent manner in one of the capital's busiest underground stations without disruption to the stakeholders.
Diamond drilling of approx 600 No.200mm/112mm diameter holes to allow for the hydraulic bursting of 20 large support plinths.
Bursting using a hydraulic burster followed by further processing of the concrete by means of a Robotic Brokk Breaker.
Diamond Track Sawing of the walls and floors was also undertaken to form new door and floor openings.
For the diamond drilling we used auto feed rigs, Weaka motors fitted with Nimbus drill bits and for the bursting, two Hydrostress Bursters were used.
Any possible exposure to Hand/Arm Vibration Syndrome on the part of the workforce was eliminated through the use of the robotic Brokk units and other diamond cutting equipment.
This complex structural project was completed on time and in budget.