John F Hunt Concrete Cutting recently completed the dig of a 9 metre diameter by 17 metre deep shaft at the Vauxhall Tunnel, which was fraught with water ingress problems. Following this vertical dig, it was then necessary to create a horizontal tunnel going from the bottom of the shaft.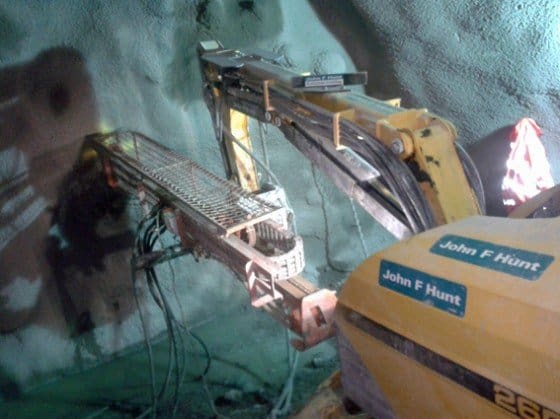 Once a temporary deck was installed the team were able to 'stitch drill' in a semi circular pattern, enabling them to then 'probe drill' into the face of the vertical shaft, creating the opening for the horizontal tunnel. This drilling was carried out by a specially adapted rig of 11 metres, which was designed by John F Hunt.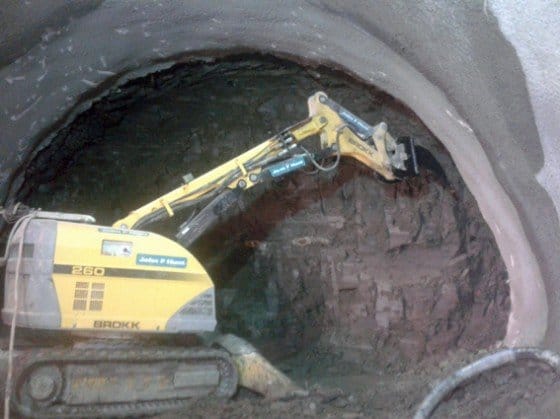 The route continued in very close proximity alongside the Victoria line, digging and profiling stopping only for the removal of spoil and sheet pile ground anchors which were obstructing the way. As ever few metres of the tunnel were completed, these sections were sprayed with concrete or 'shotcreted' to shore them up, before moving onto the next section.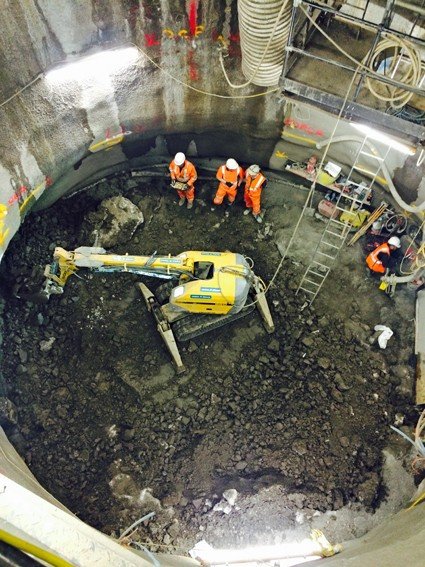 Article by Jason Harman – Senior Contracts Manager. For more information on John F Hunt Concrete Cutting click here, or alternatively if you have an enquiry please contact us here.