John F Hunt Hire Centre, located in London and Essex is happy to announce that we have recently partnered with Volvo's independent utility dealer Capital Plant Solutions to purchase two DD14 and four DD25w double drum rollers.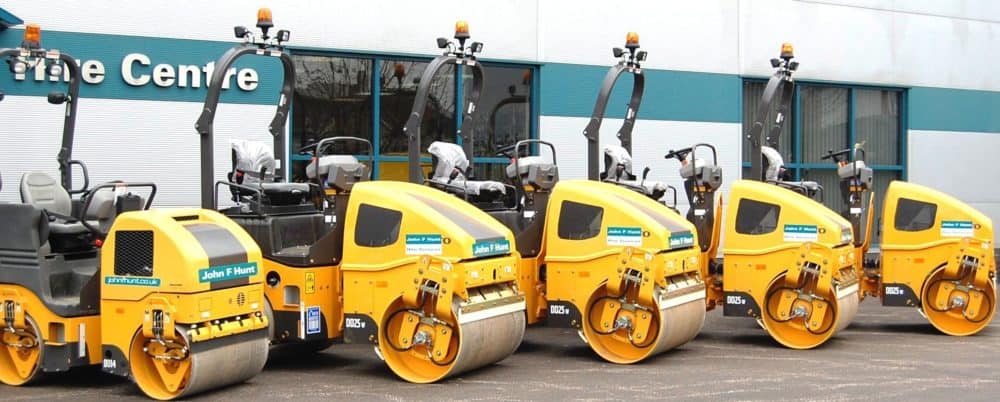 In total John F Hunt has purchased six Volvo rollers which will be available for hire in all our hire centre outlets in Greater London and Essex. Specifications of the rollers are as follows: The Volvo DD25w double drum roller weighs in at 2.6 tonnes and features a drum width of 1.2 metres whilst the smaller DD14 sports a drum width of 900mm with an operating weight of 1.5 tonnes.
The drums feature dual frequencies operating at either 55Hz or 67 Hz for optimal impact and delivering nominal amplitude of 53 mm on the DD25w and 37mm on the DD14. We're very excited to have the new plant in our hire centre. Contact us today to discuss hiring the new double drum rollers, and how we can help you with our plant hire.