John F Hunt Ltd holds a 3 year license issued by the H.S.E. Licence Number 101805490.
Working within the industrial, commercial and residential sectors, the division responsible for asbestos removal, asbestos disposal and asbestos abatement is John F Hunt Environmental. Both licensable and non-licensable asbestos containing materials are handled and disposed of throughout the UK.
Your Asbestos Removal and Asbestos Disposal In Safe Hands…
The environmental division operates teams of highly trained and committed personnel, dedicated to advancing safe working practices through training and management systems.
All asbestos removal projects are managed within industry legislation, approved codes of practice and HSE guidance notes. They are undertaken in accordance with our time developed asbestos management procedures & documentation (accredited to: BS EN ISO 9001: Quality Management Systems, BS EN ISO 14001: Environmental Management Systems and BS OHSAS 18001: Occupational Health & Safety Management).
To ensure continual improvement of these systems we strive to enhance our performance through Asbestos management site inspections and external site audits, representing the three accreditation bodies above. The company is also a member of ARCA.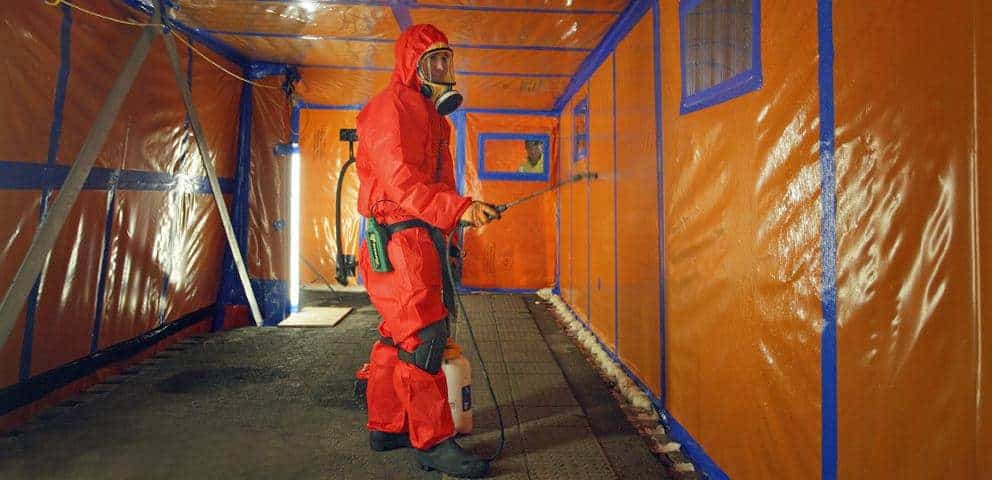 The Company strives to develop new and innovative ways to provide an even more comprehensive and safe service for asbestos removal, asbestos abatement and asbestos disposal. We can assure clients of our continued investment in new equipment, technology and staff training to ensure our part in securing a safe environment.
Should you need any further information or help regarding asbestos removal, asbestos disposal or asbestos abatement, please call us on 01375 366700.