Asbestos Abatement
Decontamination, removal and treatment of asbestos containing materials, providing you with reliable technical advice, realistic programmes and accurate costings.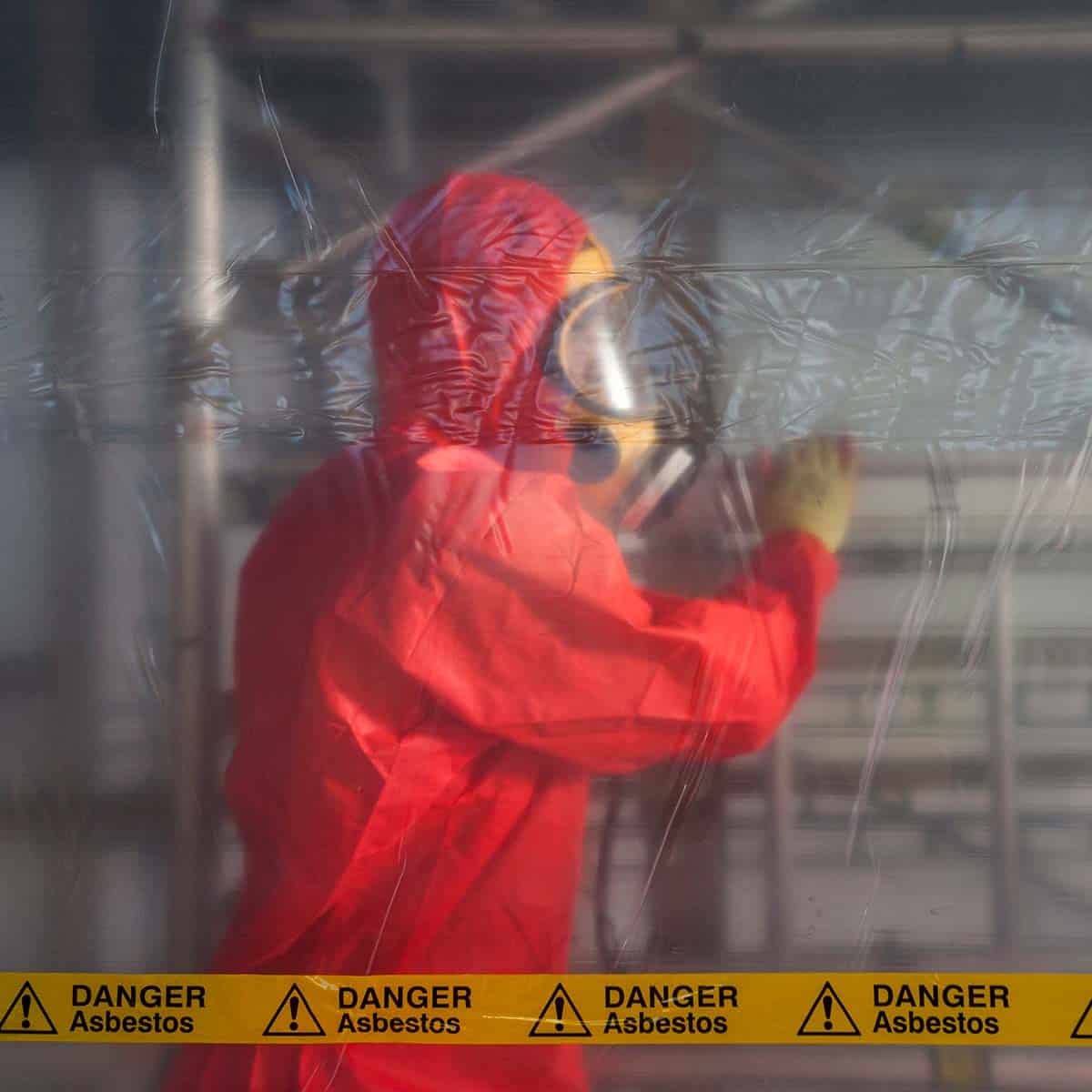 Unconditional Support… Guaranteed
With the volume of legislation and layers of company procedures that you and your business need to go through, getting it right is not always accomplished. This may not be intentional as you can inadvertently misjudge a potential risk; but when you are dealing with Britain's biggest occupational killer, making the right choices should be a fundamental priority.
When you work with John F Hunt Environmental you can remove this risk. Our unconditional support means that we will assist you with the scope of work, develop an achievable strategy, and deliver a complaint and reliable service while maintaining one objective – SAFETY.
We are a division of John F Hunt Limited, (the 3-year license holder) and a leading contractor focusing on the removal and safe disposal of both licensable and non-licensable asbestos containing materials across the UK.
Working within the nuclear, industrial, commercial and residential sectors, the we operate teams of highly trained and committed personnel, dedicated to advancing safe working practices through training and management systems.
All our asbestos removal projects are managed within industry legislation, approved codes of practice and HSE guidance notes, and are undertaken in accordance with our time developed asbestos management procedures and documentation to ensure continual improvement.
ISO 9001: Quality | ISO 14001: Environmental | ISO 45001: Health & Safety
As a member of ARCA, we develop new and innovative ways to provide an even more comprehensive and safe service for asbestos disposal. We can assure you of our continued investment in new equipment, technology and staff training, to ensure your project is carried out securely whilst protecting the environment.