Environmental Monitoring
It is our responsibility to carry out impact assessments on the immediate environment surrounding industries such as demolition, construction, utility works and industrial sites, enabling us to plan and adopt the most beneficial course of environmental engineering, to reduce and monitor dust, vibration, exhaust emissions and noise pollution.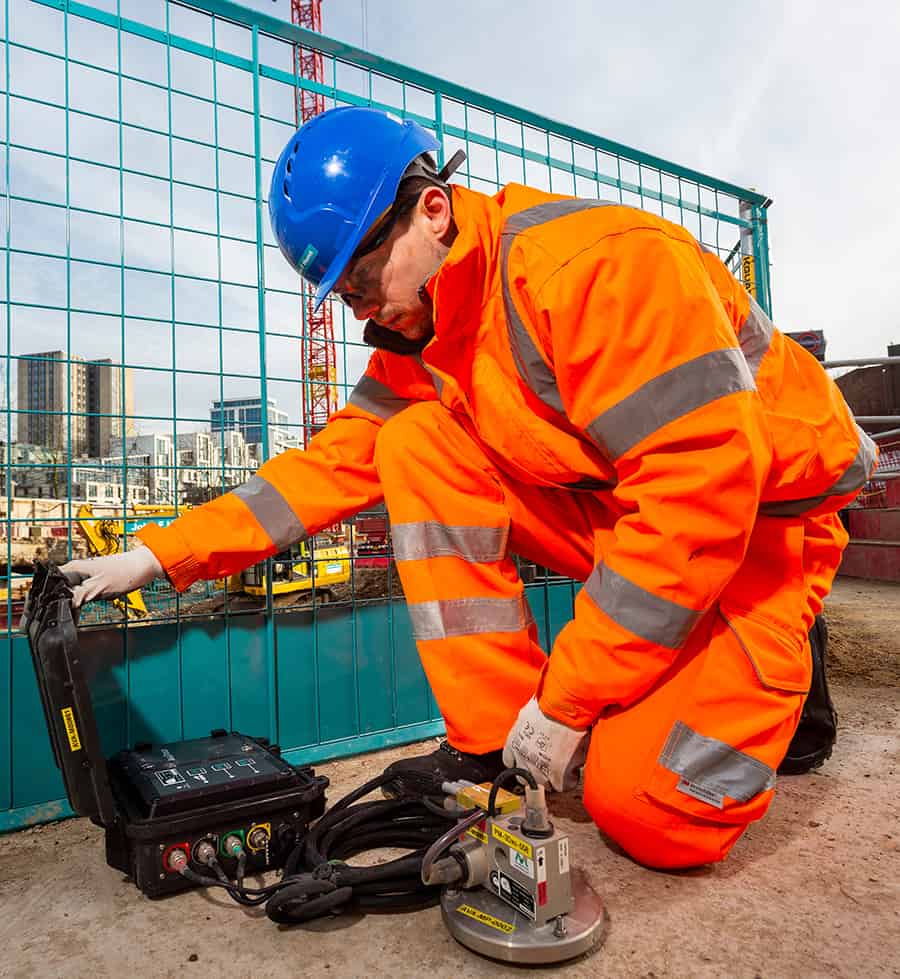 Dust vibration emissions noise
At John F Hunt we have invested heavily in the latest noise, dust and vibration monitoring systems and recording devices, which  are installed and operated by fully trained professionals.
This allows the delivery of your high value project whist protecting the immediate environment, in areas that carry a multitude of local constraints.
Following an initial assessment of your entire project, our site management team generate full and comprehensive reports on each of the areas which need addressing.
We provide a bespoke and cost effective monitoring service utilising the best equipment suited to every situation. We monitor these parameters in real time, with instant alerts sent to project teams allowing for continuous compliance to agreed limits.
We are able to collect efficient and reliable data resulting in targeted mitigation in high impact areas, reducing overall risk and enhancing environmental performance.
Over the years, we are proud to have received many safety and environmental awards from clients and various associations, including the Corporation of London, where we received the very first 'Corporation of London Award for Environmental Management and Innovation'.
Dust and exhaust emissions are monitored daily for the duration of your project by our site engineers and where necessary, baseline air quality monitoring equipment is installed.  Any alerts received by the team are investigated at source and dealt with immediately.
Control measures on John F Hunt sites include facade encapsulation, using Monarflex sheeting to minimise the release of dust to external areas, with concrete debris being dampened down during the any demolition processes.
Asbestos containing materials are removed under fully controlled conditions, within purpose-built enclosures by our Asbestos Removal Division.
We recognise the harm caused by exhaust emissions. Plant and vehicles are therefore fully maintained, serviced and never left needlessly to idle. Our plant operates on low sulphur diesel, every machine where appropriate being fitted with diesel particulate filters.
Noise monitoring schemes are developed from the outset, with baseline noise monitoring undertaken prior to works commencing, followed by noise level assessments from individual works processes and traffic movements.
Readings are taken daily by either handheld monitors, or a semi-permanent monitoring installation both inside and outside the site boundary, with alerts sent via  SMS and Email.
We operate 'Noise-Hub', a noise measurement system communicating with single or multiple monitoring terminals, allowing us to download, calibrate and create a variety of automated reports, which are transmitted directly to your laptop, pc, tablet or smart phone.
We install 'Live Time' vibration monitoring via permanent stations installed either inside or outside of your projects structures, with baseline readings taken prior to works commencing to determine vibration levels from falling debris, lorry loading, operational plant and demolition activities in general.
The monitoring units have a built in GSM function allowing remote access and downloading of the seismograph memory, with high and low level text alerts, enabling constant updates.
Environmental Impact Assessments
Technical Monitoring Equipment
Noise Pollution Reduction
John F Hunt Group - London Road, Grays, Essex, RM20 4DB
Tel: +44 (0)1375 366 700
Email: John F Hunt Info