Demolition
All aspects of complex engineer led demolition and dismantling, working with civil engineering solutions and innovative build sequences, reflecting the technical complexities and logistical needs of complicated construction today.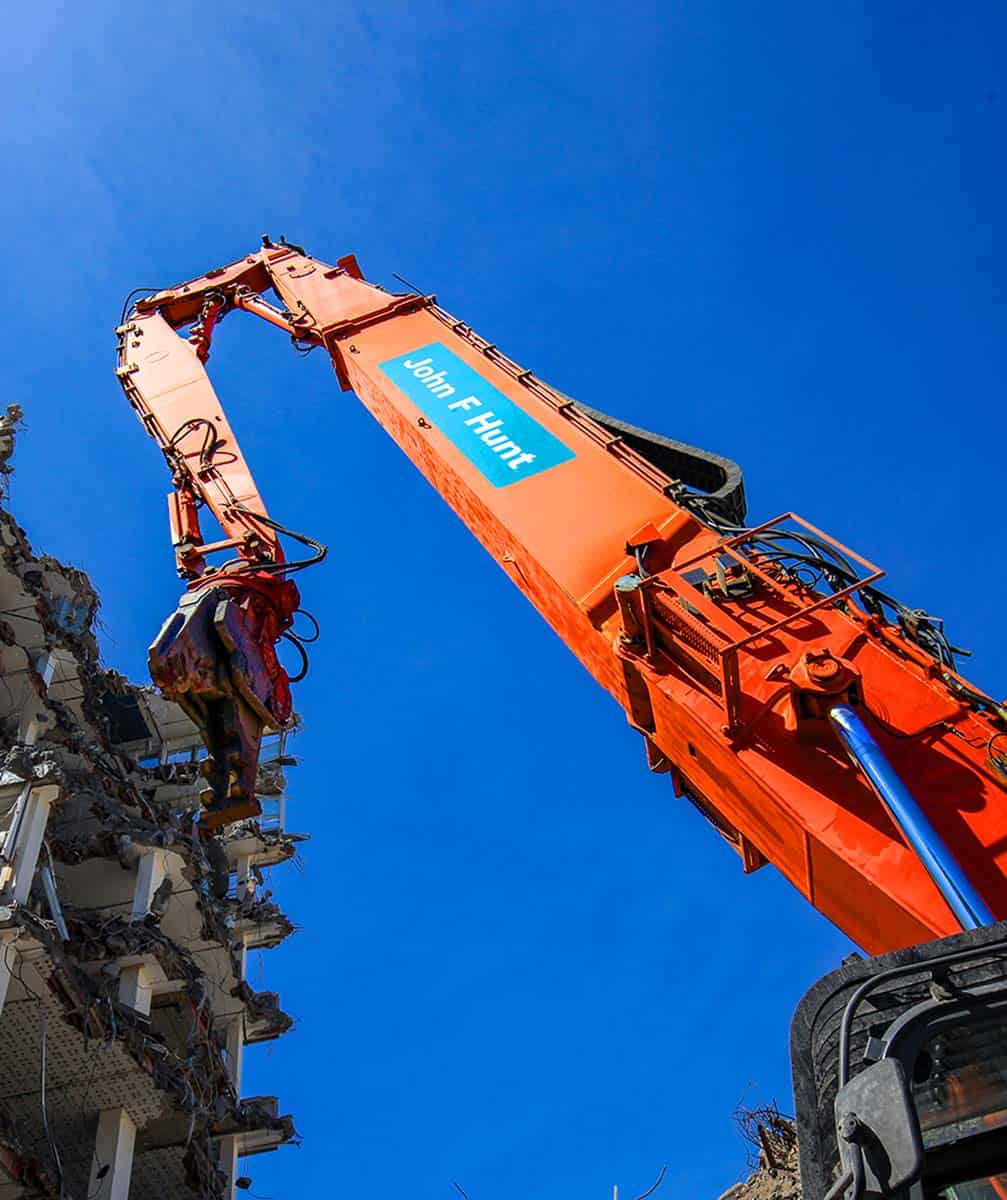 Tailored Engineered SolutionS
At the forefront of the construction industry, John F Hunt Limited is a specialist contractor advising on all aspects of tailored complex demolition, civil engineering and structural sequencing.
We collaborate with you and your key stakeholders at the early pre-construction stages of your project, to better understand your vision and ensure certainty of outcome.
From initial enquiry, through to practical completion we use our own in-house resources, plant, equipment and specialists, so you can be assured of a holistic approach to your development, rather than being reliant upon subcontractors.
With the support of our Concrete Cutting, Asbestos Removal and Environmental Monitoring Divisions, we work with clients on extensive residential, commercial, industrial and retail projects nationwide, with an excellent reputation for the considerate, safe delivery of challenging and sensitive projects in Central London.
To achieve continual advancement in our site safety, our stringent performance measures ensure we meet the requirements of the ISO management systems.
 9001 Quality   |   14001 Environmental   |  45001 Health & Safety
The calibre of the people we employ both on and off site, combined with our innovative approach, investment in the latest high specification plant, equipment and technology, ensures the safe and efficient delivery of even the most complex projects, time and time again.
Testement to our capabilities are the amount of returning clients, with whom we have built strong and valued relationships with over the years. 

Pre-Construction Services
Floor by Floor Demolition
Tower Block Deconstruction
Structural Deflection Testing
London
3rd Floor
New Penderel House
283 – 288 High Holborn
London
WC1V 7HP  
Essex
London Road
Grays
Essex
RM20 4DB