Concrete Cutting
Contemporary machinery for a vibration, dust, noise and emission free method of accurately cutting and drilling concrete. Outstanding performance in confined spaces, where access is limited or where concrete structures are sizable or problematic.
Digital, non-invasive survey and structural analysis technology, detecting metal within concrete structures with pinpointing accuracy, for exact, safe drilling positions.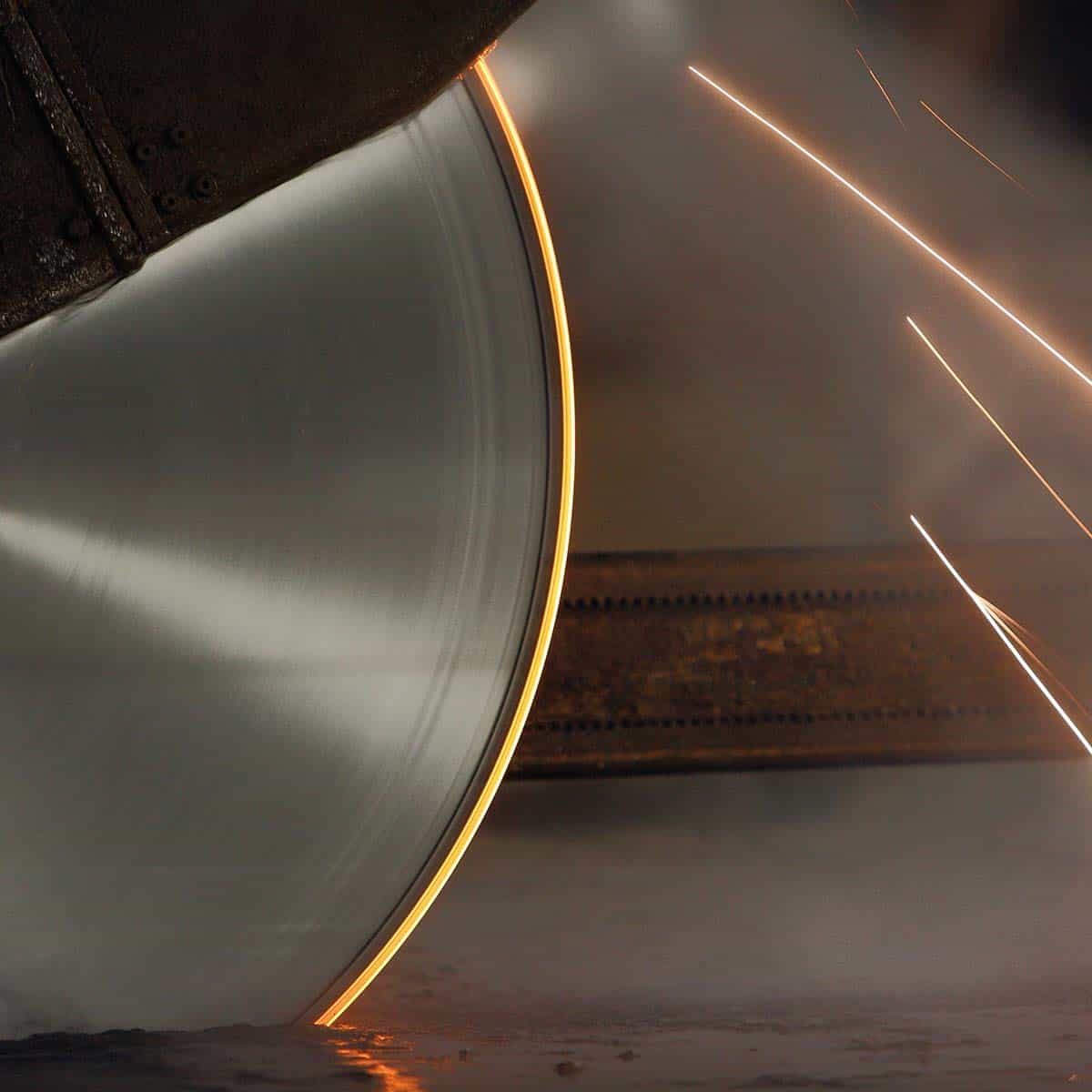 Fast, Precise, Safe & Silent
John F Hunt Concrete Cutting is a division of John F Hunt Limited.
Our extensive experience gained through a history of working on logistically challenging sites and sensitive environments, provides you with valuable advice and technical support on all forms of concrete cutting and controlled demolition.
Our ability to respond to your needs quickly and efficiently, providing you with creative, bespoke solutions, is a key factor in our continuing growth.
From depots in Essex, the Northeast and Scotland we offer a comprehensive range of Remote Robotic Demolition equipment available for hire, either with one of our highly trained operators or as a self-drive option.
When noise pollution is a major consideration, concrete cutting and diamond drilling are fast and virtually silent, enabling work to continue and deadlines to be met.
Fast and virtually silent, Diamond Drilling is the most environmentally sensitive way of creating a precision opening in any structure. The 'Stitch Drilling' technique, where holes are drilled next to each other, provides countless options, with opening sizes becoming unlimited.
Rigs can be operated manually or automatically from virtually any angle and have a single hole drill capacity from 8mm for smaller anchor bolts and dowel bars, up to 1000mm in diameter for installing large pipes.
Our self-contained, hydraulically driven trailer rigs, drill cores of up to 750mm in diameter. Requiring no fixing, they enable work on external jobs, when securing to a surface is not an option.
A quick and precise method of making separation cuts in structures prior to demolition and creating apertures of any size in walls or floors, up to 1000mm in depth.
Track Sawing is a quiet, accurate and efficient cutting medium which can be used at virtually any angle. Blades range from 450mm to 2.2m in diameter, giving cut to depths in excess of 1 metre. Machines can also be fitted with flush cutting flanges enabling tight cuts to any structures.
Our fleet of over 20 track saws are remotely controlled by one operator, making them a safe, labour saving piece of equipment.
Wire sawing is a very versatile and efficient method of cutting, with the operation being dust and vibration free. It is typically used for cutting large sections of heavily reinforced concrete.
The procedure can be used successfully under water, which is ideal and cost effective when working in tidal situations or water filled tunnels.
Wire saws are perfect in complex, awkward or confined spaces. A diamond beaded wire is fed around a structure and through a pulley system whilst a constant pulling force is applied, forcing the wire to carve through the material.
Where wire sawing is the only solution, such as on ground bearing slabs over 1m deep, the plunge wire sawing method is used.
Through continual investment, we use the most advanced, high frequency wire sawing technology and equipment in the industry today.
We have an extensive range of diesel and 3 phase electric floor saws, capable of taking blades from 450mm to 1500mm, giving us cutting depths of up 630mm.
Our Floor Sawing services are perfect for cutting external horizontal surfaces such as roads, pavements and airport runways, producing clean edges in a very short space of time.  As well as external floor sawing, we also specialise in the cutting of internal floor slabs.
Cutting depths of up to 480mm thick can be achieved in environments such as factories, supermarkets and hospitals, where speed of operation, sensitivity to the location and consideration for the public are imperative.
Utilising our self-propelled cutting saws, we also offer an expansion joint cutting service, creating joints up to 20mm wide, quickly and accurately.
Concrete Bursting or Hydraulic Bursting is a safe, quiet and environmentally friendly method of weakening and demolishing concrete structures, through a vibration free demolition technique.
The process enables the removal of lumps of concrete without the use of large machinery, therefore can be used in tight or problematic spaces.
This system is ideal when the required concrete removal is very close to another structure, raising concerns regarding the effect of vibration on the building's foundations.
The technique of 'Cracking' is used for removing concrete with a hydraulic cracker attached to a BROKK, allowing easy reduction of reinforced concrete into rubble.
Due to this method being almost noise and vibration free, its use is preferred over conventional demolition processes.
remote control demolition
Our extensive fleet of remote-control Robotic Excavators are electro-hydraulically powered. Producing no harmful emissions, they allow work to proceed in otherwise hazardous areas by completely removing the operator from the work face.
With an array of attachments and minimal noise emissions, remote control demolition also alleviates hand-arm vibration problems.
Our extensive collection of BROKK and Husqvarna models range from sizes 60 up to 400 and can be operated in confined and challenging locations such as basements and stairwells.
Small machines weighing only 380kg are ideal for scaffold access whilst the Brokk 400 is as powerful as a conventional excavator. 'Cracking' concrete generates little noise or vibration and less structural damage risk.  Saving time and money, productivity is outstanding, enabling safe, environmental demolition in the most testing of sites.
We offer a concrete Floor Planing service for the removal of surplus or unwanted material. This is often utilised for the levelling of screeds from floors and slabs after poor construction. Suppression systems are fitted to reduce the amount of dust created within the working environment.
We provide concrete scabblers, floor scabblers and concrete planer equipment, operated by our competent and experienced staff and supply hand-held diamond drilling equipment for the cutting of openings and the removal of small obstructions. Our range of equipment includes:
Ring Saw  |  Solid Saw  |  Chain Saw  |  Diamond Drills |  Chasing Units
Sometimes it is necessary to find the position of hidden metals within a concrete structure without any intrusive or damaging investigation, making verification difficult. Our Ferrous Scanning service enables the non-destructive inspection and identification of objects and rebar, whilst providing concrete cover measurements and pin-point positioning for drilling and cutting.
We give you visible results as to rebar content on a hand-held screen. Our technical operatives use the portable unit for structural analysis in a non-destructive manner.
Data is automatically recorded over lengths of up to 30 metres, providing 9 clear images and accurate measurements for reinforcement or rebar at depths of up to 100mm.
Clear 2D images of the metal allows us to provide on-the-spot structural analysis, to enable precision drilling without fear of hitting metal.
Remote Controlled Demolition
Training is key to maintaining our exemplary health and safety record, with our operatives receiving regular task-specific training to industry standards.
We provide ongoing training for all teams including PASMA, IPAF, BROKK and  Husqvarna operation, together with confined space training. 100% of our workforce is CSCS, Face Fit and Asbestos Awareness trained, with our senior supervisors being SMSTS or SSSTS trained.
We are members of a variety of industry associations including the Drilling and Sawing Association and operate in accordance with our Integrated Management Systems which are accredited by UKAS and compliant with ISO 9001, ISO 45001 and ISO 14001.
Livingston
Nasmyth Square
Livingston
West Lothian
EH54 5GG
01506 353399
Birtley
Portobello Trading Estate
Shadon Way
Birtley
Chester-Le-Street
DH3 2RN
0191 4111 200
John F Hunt Group - London Road, Grays, Essex, RM20 4DB
Tel: +44 (0)1375 366 700
Email: John F Hunt Info