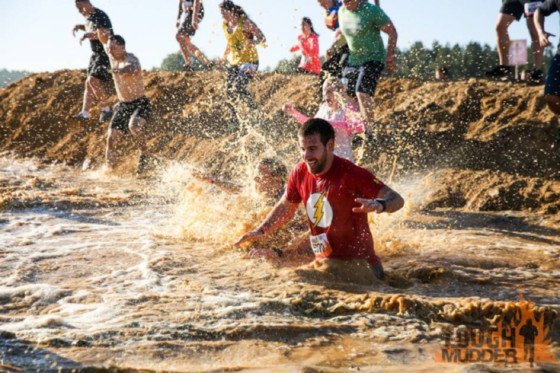 Hunt Demolition's Andy Lester (Senior Project Manager) will be undertaking several charity events over three consecutive weekends starting from the 30th April.
He will be raising money to support a cause very close to his heart – the Special Care Baby Unit (SCBU) in his hometown Banbury Horton. 12 years ago this month, Andy's wife went into labour with their twins at the SCBU at Banbury Horton after just 28 weeks of pregnancy! They were later born weighting 2lb 2oz and 2lb 8oz. After an interesting time jumping between Coventry and Northampton hospitals, they spent their final weeks at Banbury Horton SCBU prior to being discharged.
Thankfully their story ended happily with Mollie and Abbi happy, bouncing 11 year olds; enjoying life to the full. To say thank you to the unit for the time and effort to look after the twins, Andy has decided to raise money for the parent's room at the hospital.
This will allow a place of comfort for the parents to try and relax whilst their little one or ones are receiving care from the nursing staff.
The events are in order 13, 20 and 10 mile long races which will test him physically. Due to the physical nature of these events, Andy will be training hard through these cold dark wet winter months. -Tough Mudder – 13 miles on the 30th April -Rat Race Dirty Mucker – 20 miles on the 7th May -Rough Runner – 10 miles on the 15th May Andy has set up a 'Just for giving' page to enable pledges to be made online.
Please support Andy and this fantastic cause. Any pledge would be greatly received! https://www.justgiving.com/Andrew-Lester2