Client : Almacantar
Programme : 75 weeks
Value : £11.75 M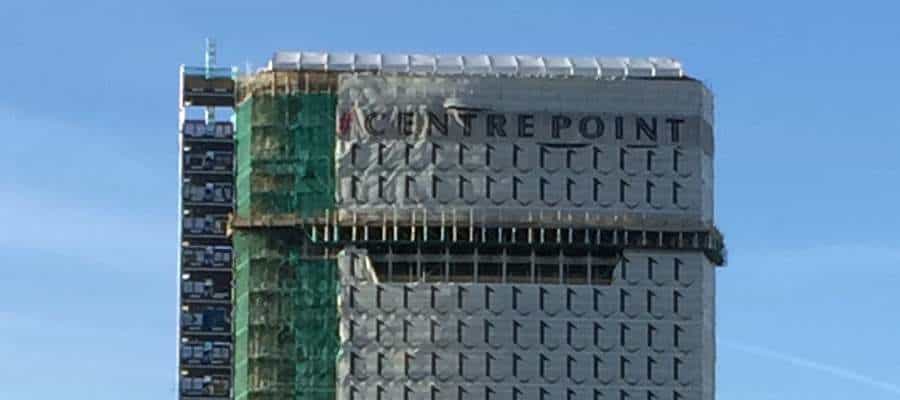 Overview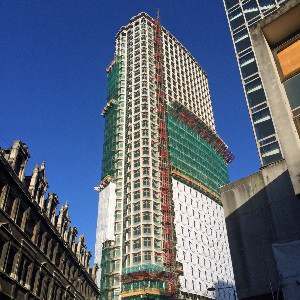 The redevelopment of Centre Point is one of the most iconic London landmark projects to take place during recent years.
The execution of major structural demolition and alterations to both Centre Point Tower and Centre Point House whilst retaining the existing occupants to Centre Point House has been very demanding, however our sympathetic approach has been met with much praise.
Scope of Works
Centre Point Tower
The investigation and removal of substantial asbestos products within the structure including the existing external spandrel panels.
The demolition of the upper three floors of the 34 floor tower whilst designing and installing temporary works to retain the existing external façade to these upper three floors.
The careful internal soft strip and formation of new service openings to each of the floors.
The instigation of an intensive material movement strategy allowing demolition arisings to be continuously removed from each of the 34 floors down to ground level ready for disposal from site via the use of the existing internal access lifts.
The demolition of the existing basement slab and associated structures and the inclusion of substantial basement temporary works.
Retaining / protecting a substantial element of Heritage items dictated as part of the planning requirements..
The execution of the works with minimal use of water and the intense management of water control due to the sub standard nature of the existing concrete structure.
Centre Point House
The design and installation of an acoustic structure to fully encapsulate the three lower floors of Centre Point House to protect the existing fourth floor area which would be permanently occupied by residents.
To saw cut and carefully remove the existing lower three floors leaving the existing steel structure temporarily supported.
The design and installation of both temporary and permanent steel supports.
The use of intense noise mitigation measures to limit the transmission of noise, vibration and dust.
The Intrepid Fox
The careful demolition of the intrepid fox down to the underside of the existing basement slab.
The design and installation of temporary works to the existing retaining walls to allow for the installation or the new basement structure.
Comments
The methodology and general concept of the demolition works to be adopted had been managed by JFH over a two year period preceding the commencement of the works which has lead to a successful commencement of the project.
The project continues.