Client : Rocket Investments
Value : £17 M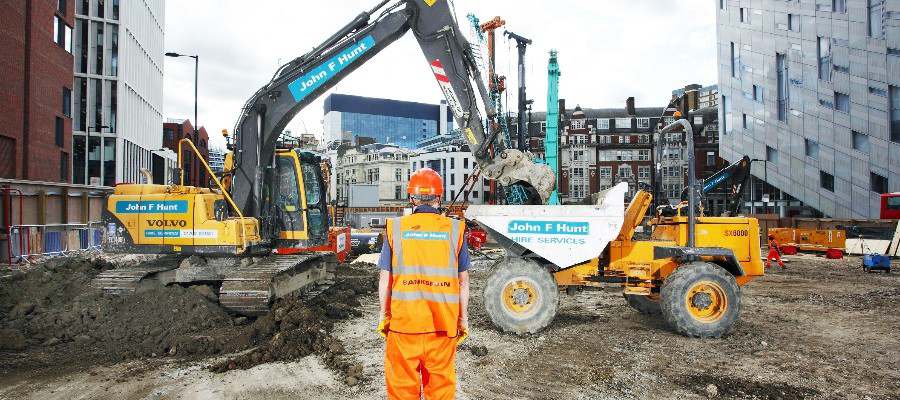 Project in progress:


The old 1980's built Crown House office building, on the busy City Road close to Moorfields Eye Hospital.
Scope of Work
Demolition:
Removal of Asbestos Containing Materials.
Demolition of the structure down to the underside of the existing single basement slab.
Pile Probe to perimeter of the site ready for the secant piled wall.
Backfill basement with crushed concrete to form a piling mat platform.
Construction of perimeter secant piled wall.
Liaise and gain approvals from London
Underground as the North line runs directly below the building.
Installation of perimeter temporary works to the secant piled wall during the course of the reduce level excavations.
Form low level bearing piles.
Construct substructure concrete basement back up to ground level.
Piling Works:
Formation of the guide wall for the piling operation.
Provide access to the piling rigs including the execution of a swept path analysis for access.
The procurement of the piling contractor.
The design and installation of the secant piled wall together with the bearing piles.
The design and installation of temporary works to the secant piled wall.?
Substructure Concrete Works:
Construction of pile caps.
Construction of lift pits etc.
Formation of the new basement slabs and walls back up to ground level.
Environmental:
Noise and vibration monitors strategically placed to record and monitor resultant noise land vibration generated during the works.
Design and liaise with London Underground regarding location of the existing Northern Line in relation to the new pile locations.
Specific forms of non percussive demolition techniques implemented to reduce noise and vibration. These included, the use of hydraulic cracker attachments to demolition machines, saw cutting to isolate the structure adjacent to the party wall and the use of temporary acoustic blankets to sensitive areas.
Due to the sensitive location of the site and the surrounding residential buildings, care was taken to inform and discuss with the local community the works to be carried out and highlight potential disruptive issues
Comments
The project is presently still in progress.
As Principal Contractor we have employed the specialist capabilities of key contractors to undertake both the piling and substructure concrete works.
This Case Study will be updated upon the project completion.