Client : Kier Eastern
Value : £450,000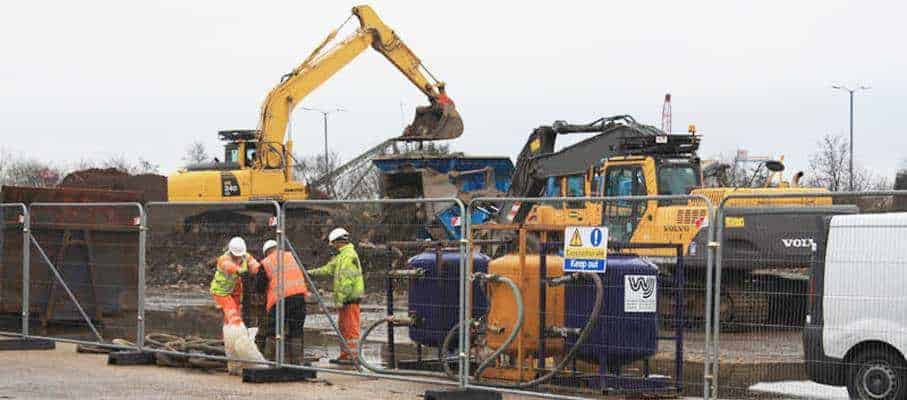 Overview


Duration: 16 weeks
The enablement of a former industrial site for the development of a Police Interview Centre to be shared by the Norfolk and Suffolk Constabularies.
The site had previously been occupied by oil exploration company Brown & Root, and hydrocarbon hotspots and asbestos contamination had been identified in the environmental survey.
Scope of Works
Before any work could commence we were required to re-house several brown lizards caught on the site, in order to retain its biodiversity.
Working with a consultants design we built a new home for them constructed from drainage pipes, stones, old carpet, soil, moss and bark.
More than five hundred cubic metres of land was excavated and decontaminated of hydrocarbons using bio remediation and lime stabilisation techniques.
Two thousand cubic metres of soil was decontaminated of asbestos fragments.
Ground water was pumped to a mobile treatment centre where pollutants were removed.
During the course of the works over ten thousand cubic metres of concrete and hardcore was excavated and recycled.
All concrete was crushed on site and processed into Type 1 for reuse within the new development.
Comments
On completion of the works all soil tests and necessary paperwork were approved and the site deemed clean of all contaminates.
The work was carried out within its 16 week time frame and within budget, enabling the next phase of construction to commence on time.